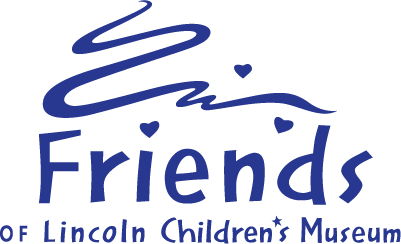 The Friends of Lincoln Children's Museum (Friends) is a dedicated group of Lincoln's most community-minded individuals whose mission is to advance the mission of Lincoln Children's Museum through volunteerism and fundraising efforts by planning and putting on one event each spring.
The first Friends event was held in 1991, and since that time, the Friends have helped to raise nearly a million dollars to support the Museum's hands-on exhibits, educational programming and family-centered special events.
Special attention has also been focused on raising additional funds for the Have a Heart program, which provides annual memberships at a reduced rate for families in need, so that no child is ever excluded from playing at the Museum because of financial reasons.
To learn more about this group or to get involved please send the Friends an email.
2016 Friends of Lincoln Children's Museum
Michele Good, President
Kris Baack
Barbara Ball
Alicia Dittenber
Amy Filipi
Laura Frantz
Marissa Gill-Keyzer
Katie Haszard
Courtney Hillebrecht
Sara Paisley,
Alison Ritter
Brooke Rogers
Megan Ruwe
Jenny Simpson
Nicole Winterstien