LCM Camps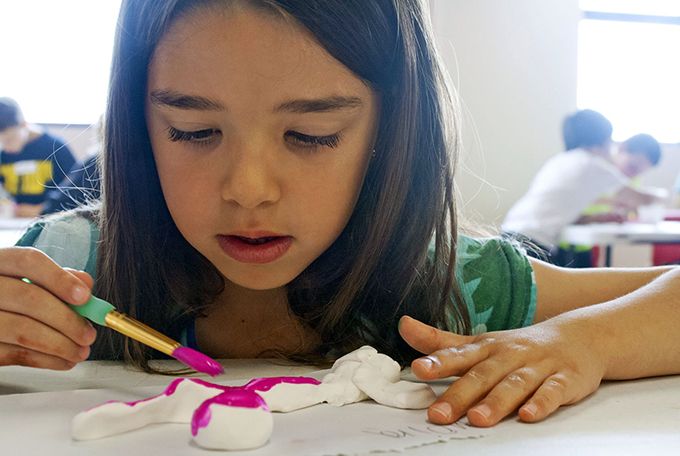 Why Lincoln Children's Museum for Summer camp?
1. It's highly regarded- Lincoln Children's Museum has been providing quality early childhood educational programming for 27 years so we've learned what kids like and also what they need. We strive every day to learn more about early childhood development standards and best practices so we can pass those along to your children in camps, daily programming and more.
2. It's Downtown- Especially if you work in the downtown area, our location makes it easy for you to drop off and pick up your kids without venturing outside of the heart of the city.
3. It's HUGE- Your kids get 26,000+ square feet to explore and play in throughout each day at the Museum, including an hour of free play on the Museum floors.
4. It's educational- Every day includes instruction in topics you'll find on educational standards for each grade and your child will go away with a newfound appreciation for lots of topics they might never have known about before.
5. It's not weather-dependent- Nebraska weather is unpredictable, and it makes outdoor plans pretty difficult all summer long. No matter the weather though, your kids will still get tons of active play at the Museum since we're inside away from rain, heat and bugs.
6. It's high-quality- Our education staff are highly trained and educated, many in the field of early childhood education, and they also care deeply about your child's well-being and health.
7. It's a great value- Your children are getting childcare and so much more every time they come through our doors for summer camp. They often are exposed to many of our community partners who do guest activities in our camps, they are able to meet new friends from outside of their school and make lifelong friendships, and they are able to burn off energy while engaging in the power of play.
Know a friend who you think would love camp? $10 gift card to be used on a camp or event for each friend you refer. If that friend books a camp, they can enter your name under "referred by" on the registration.
---
If you have any questions about camp, please email Camps@lincolnchildrensmuseum.org
Click More Info below to download detailed camp information and permission forms.